Gondar
$210.00
Gondar, or Gonder, is a city in northern Ethiopia. It's known for the walled Fasil Ghebbi fortress and palace compound, once the seat of Ethiopian emperors.
GONDAR IS A HISTORIC ROYAL CITY OF ETHIOPIA, HOME OF MANY EMPERORS AND PRINCESSES WHO RULED THE COUNTRY FROM THE 12TH CENTURY TO THE LAST DECADE OF THE 20TH CENTURY.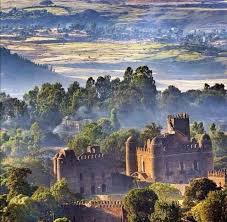 VISITS INCLUDE
Leading the list of its attractions, in gondar, is fasil ghebbi (the royal enclosure), containing several castles and palaces from the 17th and 18th centuries. Additionally, visit Fasilidas's Pool, still used for Timket celebrations today and the Debre Birhan Selassie church, with the most famous ceiling in Ethiopia.
WHAT TO EXPECT
Entrance fees and guiding service are included. Details of the itinerary can be customized as per your request/schedule.